Genesis Medical Plastics specializes in converting customers' medical polymers into extruded stock shapes, calendered film, prototypes, and CNC-machined or injection molded components for their medical devices.
Expertise and Technology to Solve Unique Challenges
Genesis' range of melt processing technologies for medical grade plastics encompasses stock shapes extrusion, film calendering, precision CNC machining and injection molding. Our state-of-the-art manufacturing operations provide medical device manufacturers with a full range of custom product options, from machinable rod and plate in the industry's widest size range, to precision-machined prototypes for testing and validation, to full production quantities of CNC-machined or injection molded components.
Extruding, calendering and injection molding specialized plastic materials all pose distinct technical challenges. This is especially the case with clients' proprietary formulations that contain high levels of performance-enhancing fillers and modifiers. It is an area where Genesis Medical Plastics excels. Our experience in plastic conversion processes covers a wide range of polymers in unmodified or "neat" grades as well as unique formulations. For example, with fiber-reinforced polymers, our technical team is well-versed in understanding and managing how the orientation of fibers affects the performance of injection molded and machined components. We have also extruded custom shapes with clients' formulations that contain more filler than polymer. In many cases, our ability to meet these challenges goes beyond what other processors cannot or will not take on.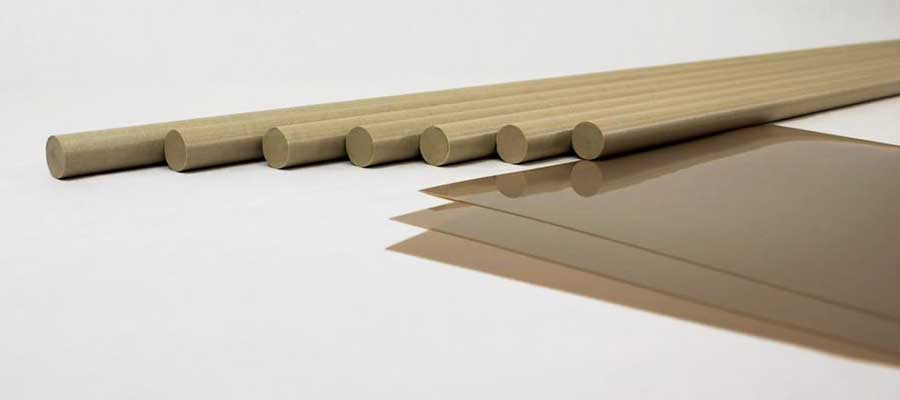 Our key competencies include the ability to assess how different polymers and polymer compositions behave in various melt processes, then adapt our processing conditions and versatile equipment to each formulation's unique characteristics.  This capability has gained Genesis Medical Plastics recognition among clients as well as global polymer producers who seek to convert new medical grade plastics into stock shapes and components for properties validation prior to commercialization.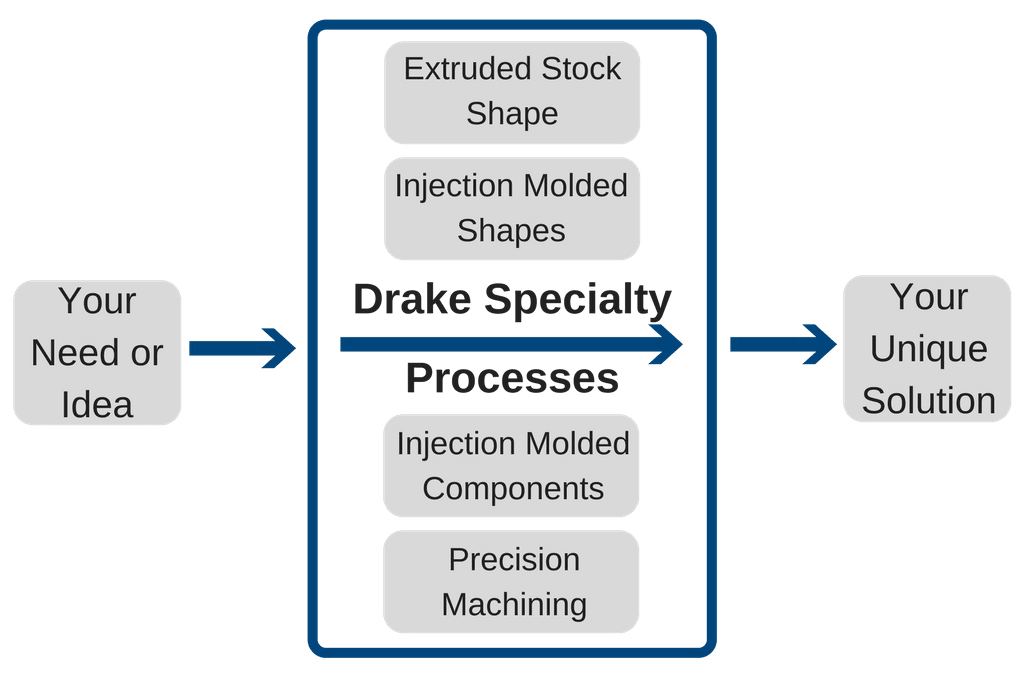 Stock shapes are predominantly rods, plates and tubes produced by extruding various melt-processable thermoplastic polymers. These "forms" serve as the starting materials that are machined into finished components. While compression molding and ram extrusion processes are also used to produce shapes for machining, extrusion yields shapes with the most consistent and highest levels of properties and quality.
Genesis Medical Plastics extrudes these shapes from implantable PEEK grades that our clients provide. These implantable plastics include Invibio PEEK – OPTIMA, Zeniva PEEK produced by Solvay, and Evonik's VESTAKEEP PEEK.  We also extrude stock shapes from our clients' medical grades of Victrex PEEK, KetaSpire PEEK, Radel PPSU, AvaSpire PAEK, acetal, polypropylene and other polymers. Each type of polymer has unique performance characteristics suited to specific medical device and equipment applications. In particular, they vary in their ability to withstand different temperature levels, physical loads, chemicals and sterilization methods.  They also require different processing conditions and specialized equipment. Some polymers with exceptionally high melt temperatures require precise process control to avoid degradation. Heavily modified formulations must maintain the integrity of fibers and other fillers during extrusion.
Genesis' development team custom-engineers and builds every one of our extruders with these complex materials in mind. That unique engineering capability in the hands of our experienced production team yields the highest levels of performance, quality and consistency in each shape we extrude.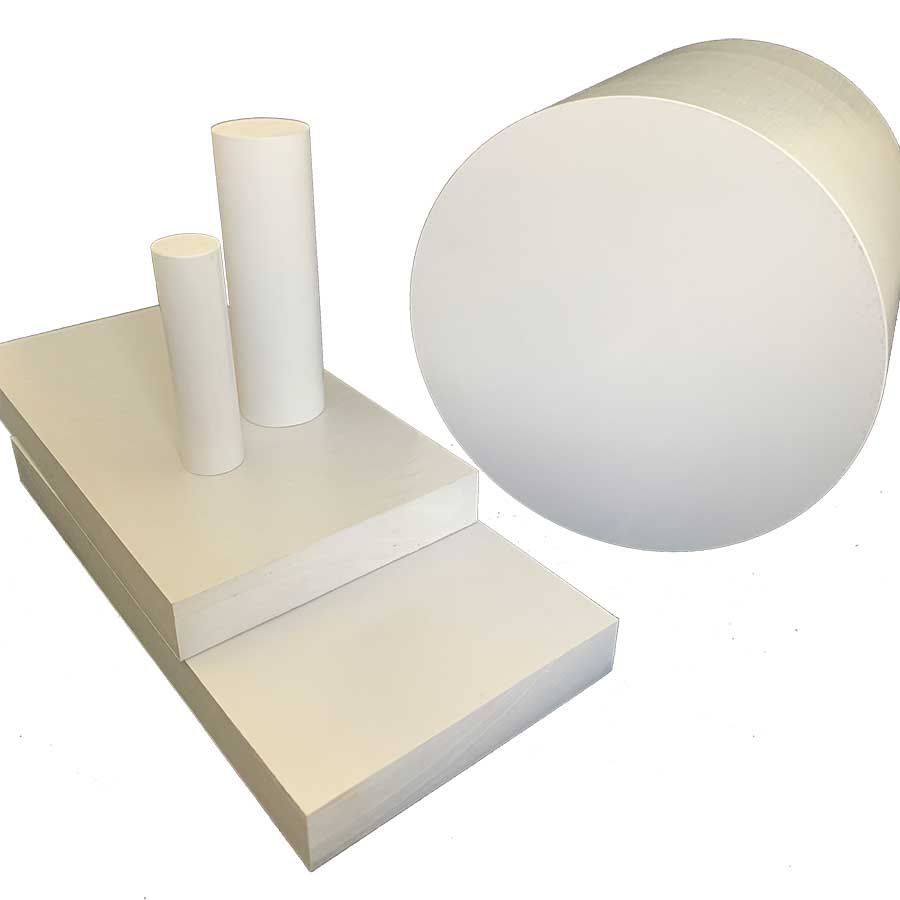 PEEK and PAEK dental devices offer clear advantages over metal and acrylic alternatives, and with research efforts being poured into making PEEK and PAEK devices even better, this will continue to be the case well into the future.
Film calendering is a specialty process wherein molten polymer is extruded onto a series of metallic rolls configured in what is commonly called a roll stack. The rolls slowly cool the extruded material under pressure and produce continuous lengths of smooth, high-quality thin film in uniform thicknesses. These rollers are made from various metals that are heated and cooled according to the specific temperature and pressure profile needed to produce film in the required finish and properties for each polymer.
Many "commodity" plastics with relatively low temperature properties are readily available in a wide range of widths and thicknesses or gauges of film. Mylar and other polyesters, polyethylene and polypropylene are common examples. Higher performance or advanced polymers present complex challenges for producing thin sheet and film. PEEK is among the more complex of these advanced polymers. Calendering implantable PEEK film raises the bar even higher on the technology required for both product consistency and the rigorous quality requirements of medical implant applications. These challenges, coupled with the recognized benefits of the material, have led to high demand and historically limited availability of implantable PEEK film.
Genesis' development team is well-versed in melt-processing PEEK and has a strong track record in creating unique approaches to manufacturing the material in challenging forms. They have applied that expertise to designing and building calendering equipment specifically for PEEK. As a result, our conversion services now include the ability to transform our clients' PEEK resins into thin sheet and film customized to the specifications they require. This includes standard PEEK film for medical and analytical equipment, and implantable PEEK film, opening the benefits of this proven material to many new device applications.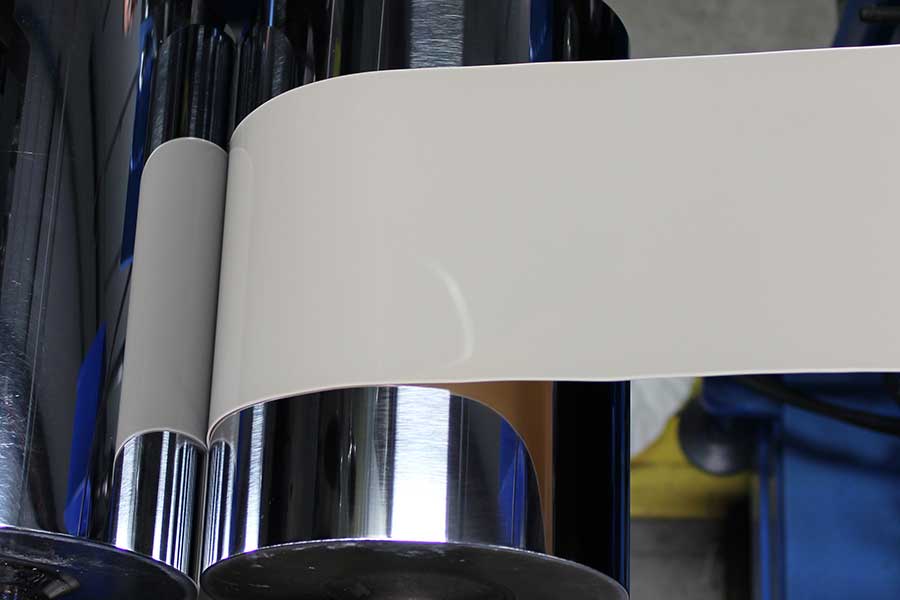 Genesis Medical Plastics' injection molding operation is designed, equipped and managed with the needs of medical device manufacturers in mind. Many clients who visit with us describe our facility as the cleanest and most efficiently run they've seen. Their positive feedback stems in part from our investment in all-electric injection presses that use no hydraulics, eliminating the risk of fluid leaks and contamination. It also results from our operators who know a clean shop enhances productivity, efficiency and positive customer relationships.
Our equipment capabilities include injection presses that mold precision parts weighing from 0.03 to 20 oz. (0.85 to 570 grams). Genesis' molding machines also have a unique capability to compress or 'coin' parts while they are being molded. This feature allows us to injection mold exceptionally heavy cross-sections free of porosity and voids.
To ensure high quality and repeatability in every molded component, Genesis incorporates pressure transducers and RJG Systems within each mold cavity. They monitor in-mold process conditions and make any corrections needed to maintain ideal conditions as components are being molded. Additional quality-assurance investments include dedicated dryers for each polymer to eliminate cross-contamination. At the end of each production run, our team also does a full machine tear down and clean-up, removing all material residue from every component in contact with melted polymer before another run begins.
Consistently high quality in machined medical components starts with consistently high quality extruded stock shapes. In that respect, our clients can rely on Genesis extrusion technology that avoids polymer degradation in shapes during melt-processing. Our tightly controlled process conditions and our specialized equipment also minimize camber or warping from high internal stresses in extruded rod and plate which results in machined rejects and highly stressed components that can distort in use.
Best-in-class technology characterizes all Genesis precision machining centers. Our versatile machining capabilities include 5-axis CNC milling, Live Tool equipped lathes, and the use of PDC tooling that produces the highest surface finish quality and tightest tolerances possible.
Ongoing investments in leading-edge equipment and technology and our highly skilled machinist-programmers solidify our ability to deliver the quality and consistency our medical device clients expect. Our investment plan also assures we uphold our unparalleled service and delivery performance.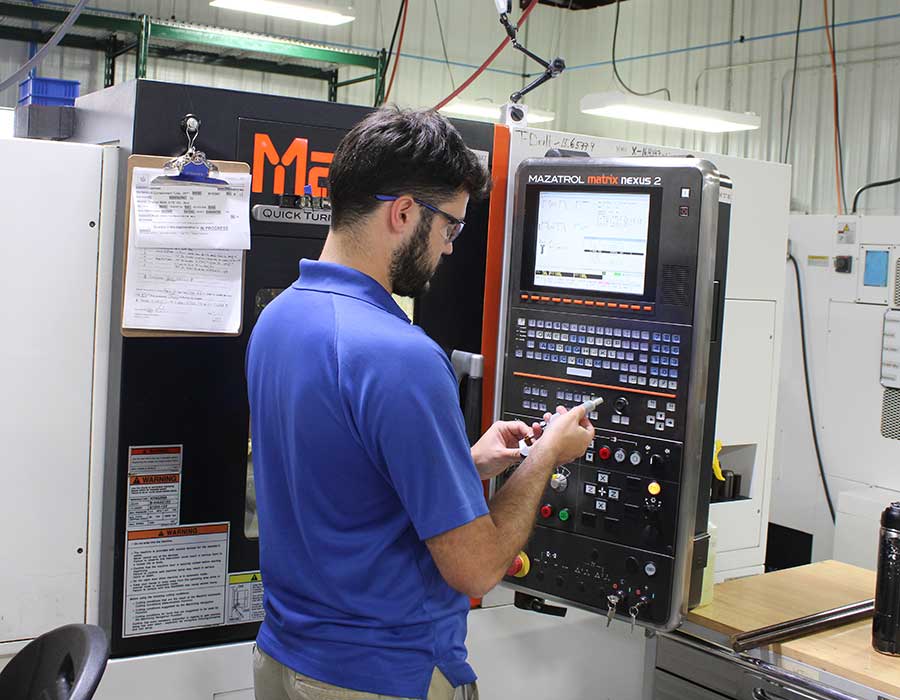 Genesis Medical Plastics' quality management system encompasses the manufacturing procedures, traceability and conformance documentation that medical device manufacturers require for the products we manufacture for them. In some instances, clients provide stock shapes they purchase from a biocompatible materials producer for Genesis to machine into components. Alternatively, clients send us their medical grade and implantable polymer formulations in the form of pellets which we transform into their specified shape or injection molded parts. The rigorous quality management system behind our ISO 13485 certification applies to all products we transform for clients, regardless of the Genesis manufacturing process.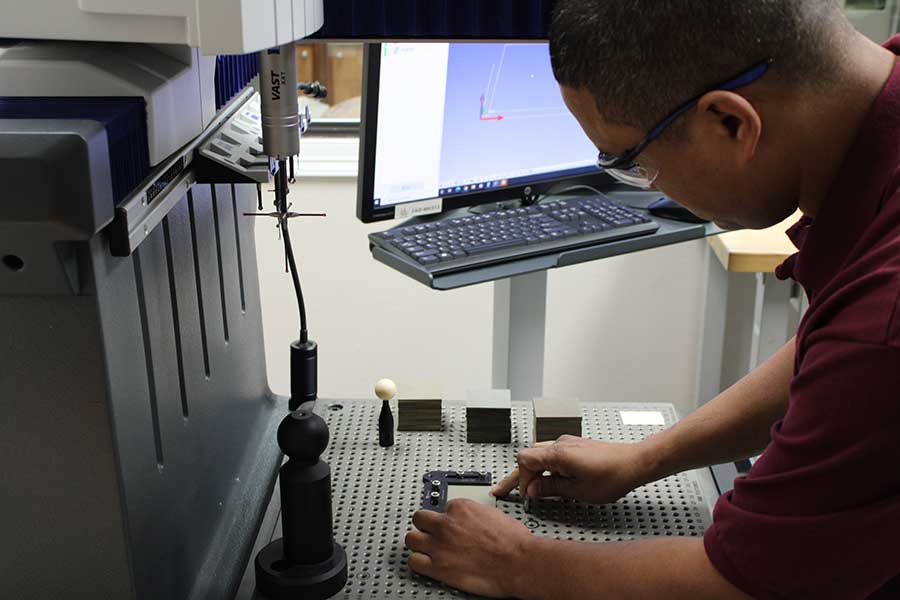 Depth of Experience in Polymers for Medical Applications
The vast array of melt-processable thermoplastic materials includes a narrow group with the specific attributes required for use in biocompatible and implantable medical devices. Genesis Medical Plastics' team has a wealth of experience that encompasses the melt-processing and machining characteristics of these specialized polymers, and their long-term performance attributes. Our capabilities in stock shapes extrusion, film calendering and injection molding and machining components spans the range of materials from implantable PEEK to medical grade thermoplastics to high-performance polymers for applications not requiring medical or biocompatible compliance.
PEEK is solidly established internationally as an implantable grade thermoplastic. Produced by major worldwide suppliers, Genesis routinely converts these implant-grade PEEK polymers that our customers provide into the into stock shapes and components they require:
Invibio PEEK-OPTIMA
Solvay Zeniva PEEK
Evonik VESTAKEEP PEEK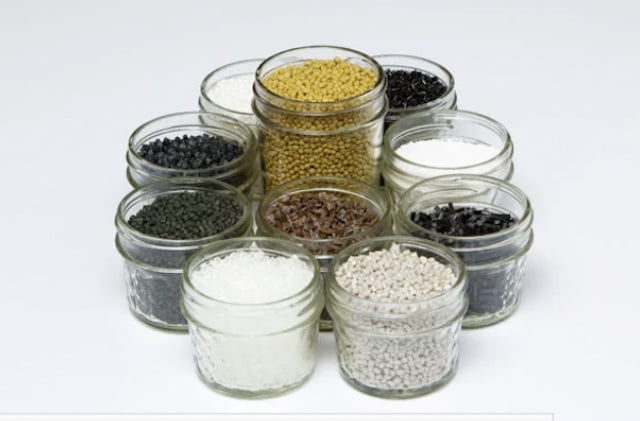 Standard medical polymers
Several polymer families serve a spectrum of medical device applications where implantability is not a requirement. Genesis extrudes stock shapes and produces components for customers who provide various grades and formulations of these polymers, including:
PEEK
Ixef PARA
Acetal
Radel PPSU
Ultem PEI
AvaSpire PAEK
Polypropylene
Polycarbonate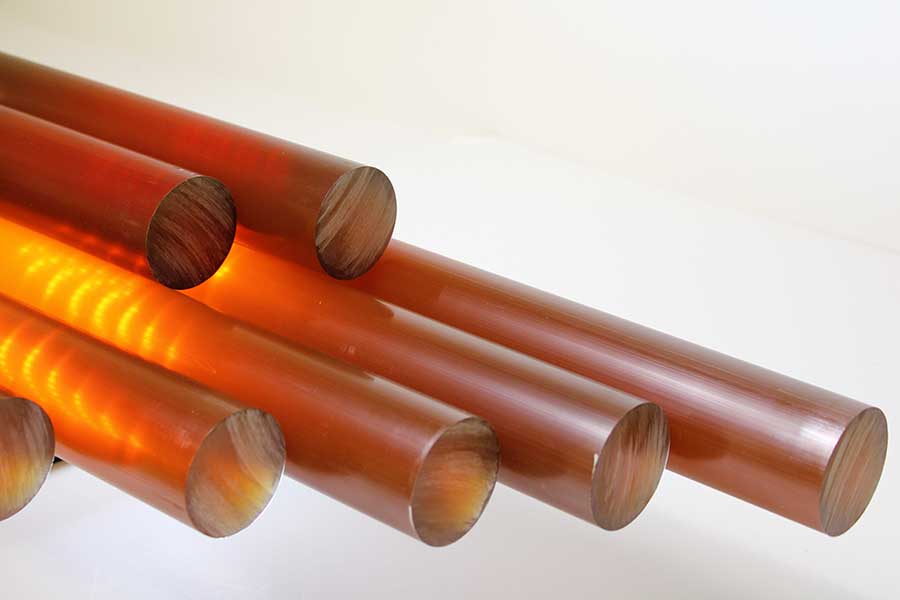 Non-medical grade high-performance thermoplastics
Our applications and processing experience extends into high-performance plastics for medical equipment components that do not require biocompatible polymers. These materials are available as stock shapes and components. A wide variety of enhanced-performance grades provide different levels of properties related to strength, electrical insulation and resistance to wear, temperatures and chemicals. Typical uses for these thermoplastics are in applications such as analytical instruments, prostheses and patient care equipment.
Genesis customers can tap into our applications expertise as well as the stock shape products and parts-making capabilities available in these high-performance thermoplastics that include :
Torlon PAI
Victrex PEEK and high temperature PEEK HT
KetaSpire PEEK and high temperature XT PEEK
Cryogenic grade PEEK
Ryton R4 PPS